Summit Eyecare is committed to bring the most advanced technology into our practice to best serve our patients.

To provide the most comprehensive eye exams, we've put our money where our mouth is by investing in Optomap, an ultra-wide digital retinal imaging system.
While eye exams generally include a look at the front of the eye to evaluate health and prescription changes, a thorough screening of the retina is critical to verify that your eye is healthy. This can lead to early detection of common diseases, such as glaucoma, diabetes, macular degeneration, and even cancer.
The Optomap testing equipment developed by Optos, is a digital retinal imaging system that allows our eye doctors to view your retina with an ultra-wide view that can capture more than 80% of your retina in one panoramic image! Compare that with traditional testing which only captures 10 – 15% of the retina.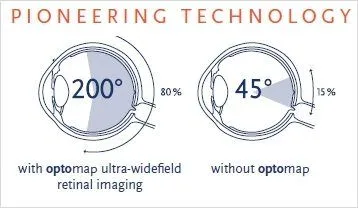 With this extended view of your retina, the Summit Eyecare eye doctors can get an enhanced view of your retina to determine the status of your eye health. The test only takes seconds to perform, is not painful and typically doesn't even require dilation.
Ultra-wide view with Optomap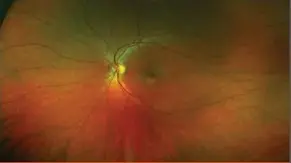 View the following video to learn more about the Optomap retinal imaging system.
For even more information, print and read this documentation provided by Optomap to discover more about this advanced technology and how it can help you and your loved ones. If you have concerns about glaucoma, diabetes, macular degeneration, and even cancer call today for a Optomap digital retinal screening test by Optos.
Idaho Falls Eye Doctor Optomap l Pocatello Eye Doctor Optomap l Rexburg Eye Doctor Optomap l St. Anthony Eye Doctor Optomap