2020
Idaho Falls, Idaho - March 26, 2020
Summit Eyecare Adjusts to Covid-19 Outbreak
Summit Eycare is making adjustments with patient care due to the Covid-19 outbreak. In a statement from the eye care group, they state, 'With the evolving situation we're all currently facing, we are updated the steps and measures we are taking to continue to meet the needs of our valued patients.

With Governor Little's "Stay at Home Order" we have been defined an "Essential Business" and will continue to see patients on a reduced schedule.'
Summit Eyecare offices will be working on a reduced schedule effective Monday, March 30th. The office hours will be posted on their Coronavirus Update webpage.
Pocatello, Idaho – February 10, 2020
Summit Eyecare to Sponsor Simplot Games
Summit Eyecare is proud to announce the sponsorship of the 42nd annual Simplot Games this February. The Pocatello event has become one of the nation's premier high school indoor track and field events. The event is held at the Holt Arena February 13 – 15. Dr. Jay Borgholthaus will represent Summit Eyecare on the field and during the medal presentation ceremonies. Dr. Borgholthaus states, "It is exciting to be a part of this tremendous event and to support the young athletes that travel from many states to compete in Pocatello."
2019
Idaho Falls, Idaho November 21, 2020
Optometrist Displays New Air Puff Test Technology
Like all eye doctors at Summit Eyecare, Dr. Neal Guymon goes to great lengths to provide optimal eye care for his patients. He has taken this to a new level of demonstration by producing a video that demonstrating new technology that is used to identify glaucoma, an eye disease identified by eye pressure. Dr. Guymon states, "Everyone knows about the famous 'air puff' during the eye exam. It's usually the most talked about part of the eye exam." Guymon continues, "The reason doctors do this test is to test eye pressure which can screen for disease called Glaucoma." Summit Eyecare now uses the Icare Tonometer to measure eye pressure. According to Dr. Guymon with the Icare Tanometer, "There is no air puff, no eye drop and on top of that it is really simple and really accurate." Dr. Guymon is featured in the video that demonstrated use of the new technology. The Icare Tonometer is now available at select Summit Eyecare locations.
2018
Rexburg, Idaho – January 2, 2018
Summit Eyecare Opens Rexburg Eye Center
Dr. Douglas Hanson Joins the Summit Eyecare Group
Summit Eyecare is excited to announce the opening of their new eye care facility located in Rexburg, Idaho. Summit Eyecare is also thrilled to welcome to Dr. Douglas Hanson as a practicing eye care provider at the facility located at 24 East Main Street.
Dr. Hanson previously owned and operated Family Vision Center in Rexburg for 32 years. According to Summit Eyecare, "Dr. Hansen's years of experience will bring added expertise to Summit Eyecare, and with him, we look forward to better serving the Rexburg community."
Dr. Hanson is accepting new patients and is a specialist in vision exams, eyeglasses and contact lens fitting.
2017
Idaho Falls, Idaho – October 31, 2017
Eye Safety a Concern this Halloween
Eye Doctors Provide Tips for Making Halloween Safe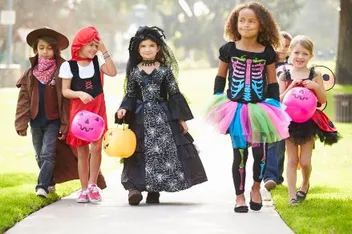 There are several hundred eye injuries related to costumes and masks that are treated in U.S. hospital emergency rooms every year. The eye doctors at Summit Eyecare want to prevent such accidents by educating the public on eye safety specific to Halloween.
To ensure a safe night, the Summit Eyecare eye care providers have collected specific safety tips related to costumes, cosmetics, contacts lenses, treats and decorations. The tips range from wearing reflective costumes to avoiding non-prescription cosmetic contacts.
Idaho Falls, Idaho – September 21, 2017
Summit Eyecare Sponsors East Idaho Aquarium
Sponsorship to fund two fish tanks and the VR Center
Summit Eyecare is excited to sponsor the new East Idaho Aquarium located at 570 E Anderson St, Idaho Falls (picture shows under construction). The sponsorship will enable the East Idaho Aquarium to build a virtual reality center where participants may have underwater experiences through virtual reality glasses.
Additionally, the sponsorship will fund the Four Eyed Fish and Mantis Shrimp Exhibits. The Four Eyed Fish has the natural instinct to raise their eyes just enough above the surface of the water to give the optical illusion that the fish has four eyes. The Mantis Shrimp Exhibit spotlights the unique eye sight of the Mantis Shrimp which has the best eyesight of any animal, land or water.
Summit Eyecare feels that through this sponsorship, they can promote eye care in a unique manner and providing opportunity for adults and children to experience marine life in Idaho!

Idaho Falls, Idaho – August 1, 2017
Eye Doctors Emphasize Eye Safety for Eclipse
Warning – Sun Damage is Permanent
Looking directly at the sun is unsafe anytime. During the eclipse, we will naturally be tempted to look directly into the sun. HOWEVER, DIRECTLY LOOKING INTO THE SUN CAUSES IRRIVERSABLE EYE DAMAGE. Only during the totality phase of the eclipse is it safe to view the sun without appropriate protective sunglasses.
ISO Certified Eclipse Glasses
During the partially-eclipsed phases of the eclipse, the only safe way to view the sun is through specialized solar filter viewing glasses. Also known as "eclipse glasses," these solar viewers must meet ISO certification standards to be safe to view the sun during the eclipse.
While supplies last, any of our Summit Eyecare locations will provide ISO certified eclipse glasses for free to the public.
For more information about eye safety during the eclipse, visit http://eclipse.aas.org or http://eclipse2017.nasa.gov.
Idaho Falls, Idaho – July 1, 2017
Summit Eyecare to Sponsor Chukars
Princess and Superhero Night is a big hit!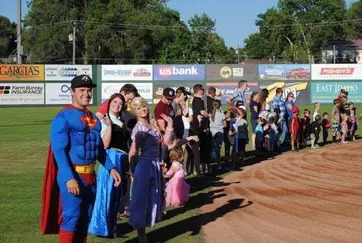 Summit Eyecare has committed to sponsor the Wednesday, July 12 Princess and Superhero Night at Melaleuca Field. The Idaho Falls Chukars will be playing the Helena Brewers during their Pioneer League contest.
The event is popular for parents and young children who dress up as their favorite princess or super hero and are rewarded with free cake provided by Summit Eyecare and the Idaho Falls Chukars.
Gametime is 7:15pm with the gates opening at 6:00pm. Tickets are available at any Southeast Idaho Summit Eyecare location for free, while supplies last. Admission tickets are also available at the Idaho Falls Chukars box office at regular price.
Idaho Falls, Idaho – June 18, 2017
Summit Eyecare Voted Best of 2017
Selected Best Eye Care Facility by Post Register Readers
For the second year in a row, Summit Eyecare has been selected as the Best Eye Care Facility by the Post Register readers. The 2017 Reader's Choice award is presented to a variety of local businesses that are categorized by business type. The annual award conducted by the Post Register newspaper independently promotes and tabulates the voting and then publishes the winners in the June 18 edition of their publication.
Summit Eyecare is thrilled to be selected as the Best Eye Care Facility for the second year in a row and thank their patients, family and friends for their votes. The award is gratifying as it supports the mission of Summit Eyecare to provide "a superior level of care and service in a friendly and compassionate environment using the latest technology and offering the highest quality products for eye health and vision."

Idaho Falls, Idaho – February 14, 2017
Local Eye Doctors Offer Free Dry Eye Screening
Event Launches Regions Only Dry Eye Center
Celebrating the grand opening of the region's only dry eye clinic, the doctors at Summit Eye Care are providing a free digital screening test to the public when they attend their open house on Thursday, February 16, 2017 between the hours of 4pm and 7pm.
The new Summit Eyecare Dry Eye Clinic with Lipiflow was designed specifically to treat Dry Eye Syndrome. According to the American Academy of Opthomology, any age group may be affected by the disease but nearly 5 million people, 50 years and older are currently affected by Dry Eye Syndrome. Of these, over 3.2 million are women and 1.68 million are men.
At the Summit Eyecare Dry Eye Clinic with Lipiflow, investments have been made in ground-breaking equipment specifically engineered to identify and rejuvenate diseased tear glands. Those who have Dry Eye Syndrome have a condition where their tear glands don't produce enough tears so their eyes aren't able to maintain a normal layer of tears to coat their eyes.
Dr. Todd Birch, of Summit Eyecare states that, "The typical treatment of Dry Eye Syndrome or Chronic Dry Eye as it is also known, is to prescribe eye drops. Unfortunately, eye drops typically only provide temporary relief and the dependence on eye drops to reduce pain and discomfort increases." Dr. Birch adds, that, "The new equipment we have invested in treats the source of Chronic Dry Eye."
Of the 4 Summit Eyecare locations in East Idaho, the Dry Eye Clinic and open house is located at 1689 Pancheri Dr., in Idaho Falls. During the open house, visitors can learn more about Chronic Dry Eye and get a first-hand view of the new equipment, lab, and review other treatment options. According to Dr. Craig Fleming, "We want to provide all open house attendees with a free digital scan of their tear glands that will help identify the status of their condition."
Red, dry, itchy eyes with variations in vision are common symptoms of dry eye. The condition is a growing concern as we spend more time looking at computers, tablets and cell phones and as other conditions like Diabetes become more prevalent. Now there is a Dry Eye Clinic focused on the disease with treatments that are scientifically proven effective. Find out more about the open house and the new dry eye center at SummitEyeExperience.com.
Summit Eyecare is a group of six eye doctors with offices in Pocatello, Idaho Falls, and St. Anthony. The group provides optometry services including eye disease diagnosis and treatment, contact lens and eyeglass fitting, and eyewear retailing.