When it comes to eyeglass lenses, the Summit Eyecare optometrists and opticians will work with you to identify the best lenses to meet your needs. Here are a few types of lenses you may discuss:
Lens Composite
Plastic Lenses
Plastic lenses are lighter lenses however they are not very durable and do not deliver clear vision. We do not typically recommend this type of lens. These lenses don't have any special UV protection, are fragile, and thicker. Since they are more fragile, they break easier and thus pose a risk of injury.
Polycarbonate
Polycarbonate lenses are a light and durable lens that is shatter proof. This is a good lens that may be recommended in some cases.
Trivex
Trivex lenses are also a light weight and durable lens. It is lighter and more impact resistant than plastic or polycarbonate lenses. Additionally, eyesight is clearer near the edges or periphery of the lenses.
Exceptional clarity with the lightweight properties of plastic make these lenses the lens of choice.
Coatings
Scratch Resistance Coating
This is a special coating that is applied to the lens to prevent scratching.
Anti-Reflective/ Anti-Glare
Anti-reflective coatings are applied to the lenses to remove the distracting glare and reflections, particularly in low-light conditions, that interfere with and distort vision. These coatings also include a scratch resistance substance. Anti-glare coatings will give at least 30% clearer vision.
Blue Light Coatings
Blue light coatings include all of the benefits of scratch resistance and anti-reflective coatings. Additionally, this coating protects from the blue light that is radiated off of cell phones, tablets, computers and other electronic devices.
Multifocal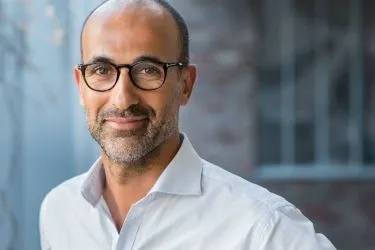 Bifocal Lenses
Bifocal lenses provide optimal eye sight in two ranges. Typically the lenses are measure for distance and reading.
Trifocal Lenses
Trifocal lenses provide optimal eye sight in three ranges. With this type, the lenses are typically measured for distance, reading and computer use.
Progressive
Progressive lenses are a multifocal lens that doesn't have the annoying "line" of a traditional bifocal or trifocal lenses. The lenses look the same as a single focal lens but the lenses change gradually from point to point on the lens surface providing the correct power at any distance.
Sunlight UV Reflecting
Sunglasses
Sunglasses are the most common and important lens to protect your eyes from the sun's harmful ultraviolet (UV) rays. We provide prescription and non-prescription sunglass lenses in a variety of brands.
We have direct access to patented designs that can be used with your prescription. We work with many high end designs like Maui Jim, Oakley and others.
Photochromic
These are lenses that protect against ultraviolet (UV) rays and darken with the exposure to light. The most popular brand name of photochromic lenses are Transitions® Lenses.
Other
High Index
High index lenses are made for those individuals with a higher prescription (poorer vision). They are unique in their ability to bend light more efficiently thus making it a viable type of lens for significant nearsightedness.
Summit Eyecare Advantage
With Summit Eyecare, you receive more than eyeglasses and contacts, you also receive the Summit Eye Experience which includes the following advantages:
Comprehensive Eye Exams
Personalized Local Care in our Facility
Custom and Most Exact Sight Measurements
Access to the Latest Technologies
Premium Quality & Exceptional Warranty
Not Bulk Manufactures Single Vision Lenses
Customized to Specific Patient Needs
Blue Light Blocking Coating
Lifetime Adjustments
Try Before you Buy
Why buy local from us?
We are here to answer all your questions about eyeglasses and contacts and remember, when you buy local, you also support the local economy thus helping make our community strong. Also, national manufacturer of glasses are selling in bulk. With bulk sales, it is not possible to keep up with the advances in technology. At any given time, they are up to 5 revisions behind in technical advancement.
With Summit Eyecare, you will receive glasses that provide the crispest and clearest eyesight, you are able to try before you buy, receive the best warranty and get lifetime adjustments. You can't get that online.