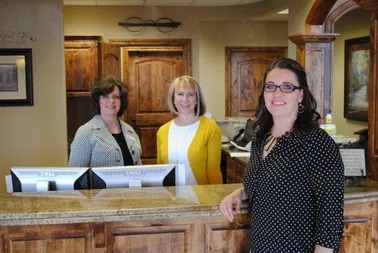 Your eyes are a huge part of your ability to complete everyday tasks. With the assistance of an experienced eye doctor, you can be certain that your eyes are going to age healthily, and that you are going to be able to avoid common problems. At Summit Eyecare, we work to help those in the St. Anthony, Rexburg, Pocatello, Pancheri, Idaho Falls, Merlin, and the surrounding areas through reliable and comprehensive eye care.
At Summit Eyecare, we offer a huge range of eye care services including annual eye exams and eye disease screenings. We carefully monitor the health of your eyes so any issues that arise are detected and treated promptly.
Eye Care for Your Entire Family
Our team at Summit Eyecare has dozens of years of combined experience to help provide you with the care that you need to make sure your eyes are going to be healthy no matter what. We offer services that are geared toward everyone in your family, from the youngest members to the oldest members. Our eye doctor ensures everyone in your family, regardless of age or condition, receives the eye care they need to live the highest-quality life possible.
The Right Care for You
We offer a large range of services to help you to get the right care no matter what your concerns might be. Our eye care services include:
Annual eye exams
Eyeglass exams and fittings
Contact lens exams and fittings
Pre- and post-LASIK care
Dry eye treatment
Glaucoma treatment
Macular degeneration treatment
Cataract treatment
Detached retina treatment
Conjunctivitis treatment
Blepharitis treatment
Optomap digital retinal imaging and more
Contact Our Eye Doctor Today
At Summit Eyecare, our eye doctor has years of experience providing comprehensive vision care to residents of St. Anthony, Rexburg, Pocatello, Pancheri, Idaho Falls, Merlin, and the surrounding communities. We work with each patient individually, offering a combination of services tailored to each patient's needs. For more information on our practice or to schedule an appointment, consult our contact page and call the office closest to you. You may also request an appointment online.