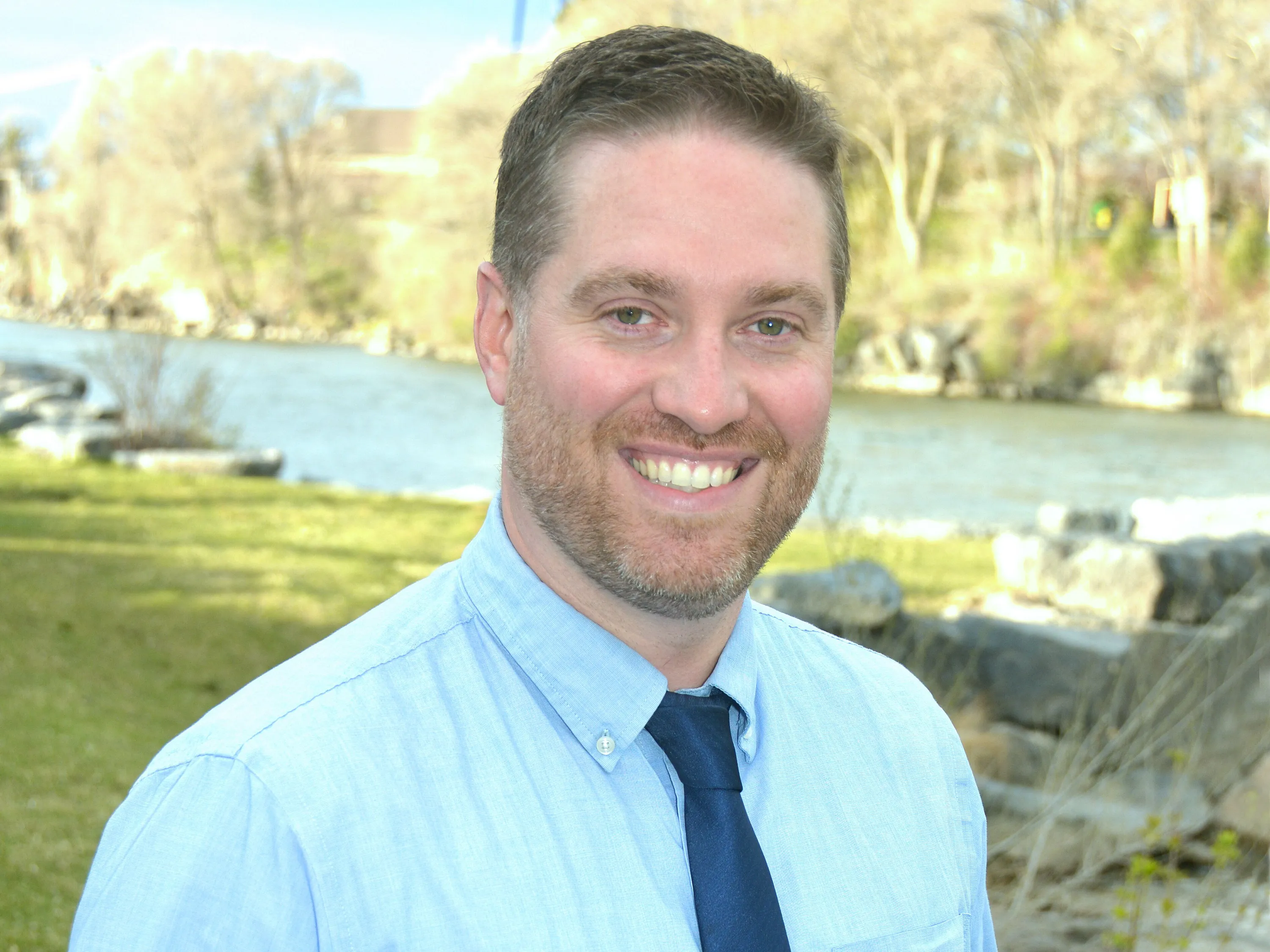 Highlights of Qualifications
College:
Brigham Young University
- B.S. in Exercise Physiology
Optometry School:
Southern College of Optometry
- Fullerton California
Certifications:
- Specialty Contact Lens Fitting, Ocular Disease diagnosis, treatment & management
Affiliations:
- American Optometric Association
- Idaho Optometric Physicians
Expertise:
- Dry Eye Disease and Advanced Treatments
- Glaucoma
- Macular Degeneration
- Diabetic Eye Exams
- Optos Digital Retinal scanning
- Specialty Contact Lens Fitting, including contacts for keratoconus
- Contact Lens Fitting
- Eyeglasses

Background and Specialties

Dr. Neal Guymon is a practicing Optometrist at Summit EyeCare providing Comprehensive and Specialty eye care in Idaho Falls, Rexburg, and the surrounding area. He is the founder of Dr. EyeGuy, an educational YouTube channel with more than 100k subscribers providing information about eye health, ocular disease and vision products. His videos cover a range of topics of frequently asked questions about the eyes: eye floaters, glaucoma, dry eye syndrome, Virtual Reality, contact lenses, eyeglasses, and more.
Please check our YouTube Channel and subscribe!

Dr. Guymon graduated from Brigham Young University Idaho with a Bachelor of Science in Exercise Physiology, Chemistry minor. He attended Southern California College of Optometry in Fullerton, California where he was awarded a Doctor of Optometry degree, graduating with honors.
Dr. Guymon was born and raised in Southeast Idaho. He practiced as an Optometric Physician in Spokane Washington for three years before joining Summit Eyecare. He enjoys treating patients of all ages and is exceptionally experienced in fitting all types of contacts including specialty contact lenses. Dr. Guymon is very focused on excellent patient care and has a passion to provide the best possible eye care to every patient he encounters. His extensive training and experience in ocular disease management and treatment serve his patients well.
Neal enjoys spending time with his wife Angie and son Grayson, and daughter Indi. His interests include videography and photography, camping, and serves with his wife Angie in their non-profit organization "Calling All Angels." His professional affiliations include the American Optometric Association (AOA) and the Idaho Optometric Physicians (IOP).
Optometrist – Idaho Falls, Eye Doctor – Idaho Falls, Optometrist – Rexburg, Eye Doctor – Rexburg
Call Dr. Neal Guymon for your annual eye exam, in Idaho Falls, Rexburg and the surrounding areas!