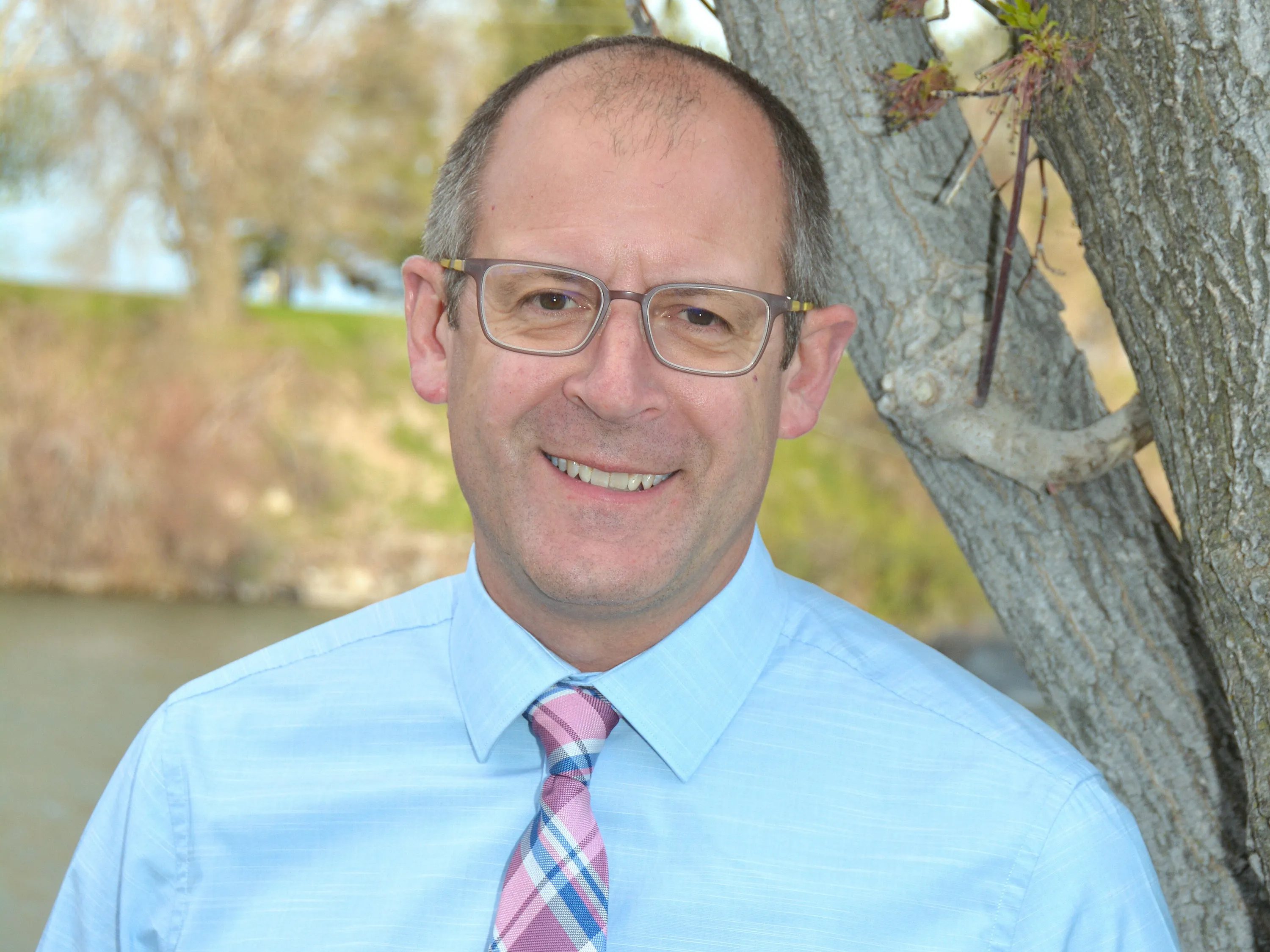 Highlights of Qualifications
College:
Utah State University - B.S. in Nutrition Science

Optometry School:
Southern California College of Optometry
-Fullerton California

Certifications:
- Ocular Disease, Diagnosis, Treatment & Management

Affiliations:
- American Optometric Association
- Idaho Optometric Physicians

Expertise:
- Optos digital retinal scanning
- Specialty contact lens fitting
- Eyeglasses
- lens fitting

Specialty:
- Glaucoma
- Macular Degeneration
- Diabetic Retinopathy
- Cataracts
Background and Specialties
Dr. Jared Birch, an optometrist in Idaho Falls & St. Anthony, provides comprehensive eye care and vision services in East Idaho.

Born in St. Anthony, Idaho, Dr. Jared Birch was raised on a dairy farm and participated in activities such as scouting.
Upon returning from a two year LDS mission, he enrolled at Ricks College and after receiving an associate's degree, transferred to Utah State University where he received a bachelor's degree in Nutrition Science. While at Utah State, he and his wife Brooke were married.
After graduating from Utah State, Dr. Jared Birch attended optometry school at Southern California College of Optometry. His education there focused on all aspects of primary eye care with emphasis in areas of ocular disease diagnosis and management, low vision, and specialty contact lens fitting. Jared graduated in 2004 with his degree as Doctor of Optometry.
Following graduation, the Birch's moved back to Idaho where Dr. Birch has been in private practice as an eye doctor ever since. In 2007, Dr. Jared Birch purchased Dr. Douglas Hilborn's practice. While practicing optometry in Idaho Falls for nearly 10 years, Dr. Jared Birch's goal has been to provide a high level of eye and vision care to his patients, which has included utilizing the latest advances in technology. Dr. Jared Birch is an Idaho Falls optometrist who also services Summit Eyecare's St. Anthony and Pocatello offices on occasion.
He is able to provide eye care for patients of all ages and is experienced in diagnosing and managing patients with macular degeneration, glaucoma, dry eyes, cataracts, infections, and those requiring specialty contact lenses. He also provides pre and post-operative care for refractive surgeries and for cataract surgery.
Professionally, Dr. Birch is active in the Idaho Optometric Physicians and American Optometric Association.
In his personal life, Dr. Birch is proud to be the father of four active boys and the husband of one amazing woman. In his spare time he enjoys golfing, hiking, and being in the great outdoors.
Optometrist – Idaho Falls, Optometrist – St. Anthony, Eye Doctor – Idaho Falls, Eye Doctor – St. Anthony
Call Dr. Jared Birch for your annual eye exam in Idaho Falls, St. Anthony and surrounding areas!